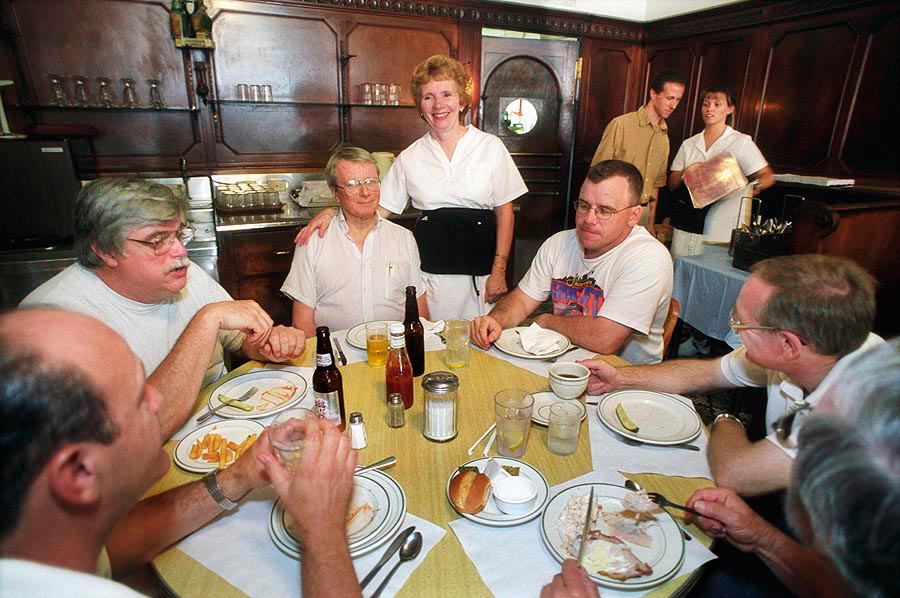 What: 1940s style restaurant enclosed by rich wood paneling and original furnishings. The menu has defied inflationary trends and offers classic diner fare. The Crystal is also noted for their "Tom and Jerry" holiday beverage.
Where: 87 Public Square, Watertown, New York, Jefferson County.
When: 1946 - Present
Contact: This site is open to the public 7am - 11:30pm daily.
Phone: (315) 782 - 9938
Click here to add your own memory of the Crystal Restaurant to our guestbook.