Home * About this Site * Contact Us * Teacher Resources * Visit the TAUNY Website
North Country Folklore Online is a collection of educational modules about various aspects of contemporary and historical folk culture and traditional arts of northern New York State. Researched and prepared by Traditional Arts in Upstate New York [TAUNY], this website provides you with many opportunities to learn more about storytelling, music, crafts, architecture, and other expressive forms that help define the region's culture and identity. Teachers and youth group leaders are urged to consider these materials as resources for use in classroom lessons or community projects.

Click on an image and you will be introduced to fascinating people and their customs.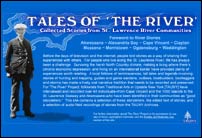 Tales of the River
Local oral traditions, represented by personal reminiscences and tall tales of 1000 Islands and St. Lawrence River life.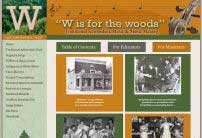 W is for the Woods:
Traditional Adirondack Music
Now online! Songmaking traditions of the woods, including fiddling and singing, ballads, work songs, and dances.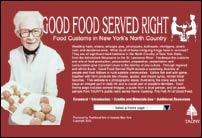 Good Food Served Right
Regional and ethnic customs related to the production, preservation, presentation and consumption of food.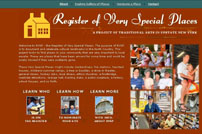 Register of Very Special Places
A project which documents and celebrates cultural landmarks in the North Country.